Sesame Crusted Snapper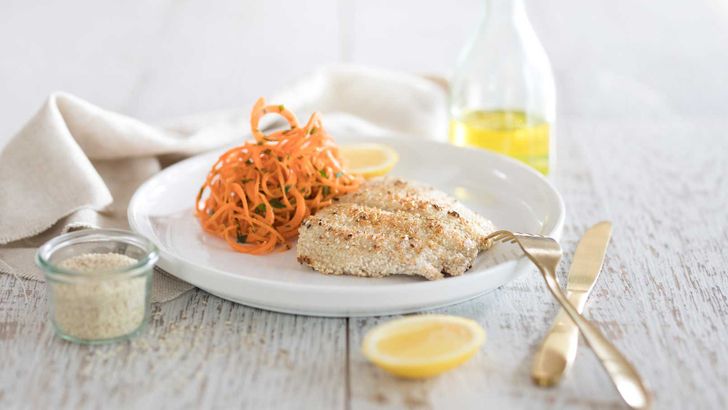 Prep: 10
Cook: 8 mins
Serves: 4
Ingredients
4 200 g snapper fillets, skinless
4 tbs sesame seeds
1 tbs olive oil
pepper and salt
Method
Season each snapper fillet with a pinch of salt and pepper. Place the sesame seeds on a plate and lay a fillet on the seeds, pressing down to ensure an even coating. Flip and coat the other side. Repeat with remaining fish.
Heat the olive oil in a large non-stick frypan over a medium-high heat. Place the fish in the pan and cook for 3-4 minutes on each side or until seeds are golden and the fish is cooked through.
Serve with our carrot salad with orange and ginger (see recipe) or a fresh garden salad.
Tip
For lunch, flake into a salad or wrap.
Recipe and image supplied by Cancer Council NSW Healthy Lunch Box website.