Lamb and Vegie Meatballs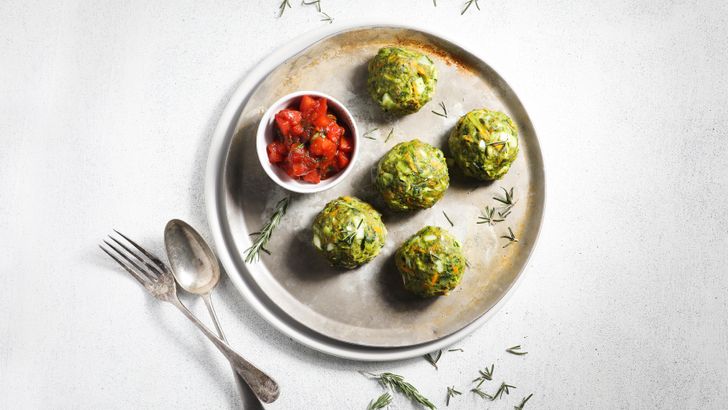 Prep: 10
Cook: 25 mins
Serves: 8
Ingredients
600 g lean lamb mince
2 zucchinis, grated
2 carrots, grated
1 brown onion, finely chopped
2 handfuls baby spinach leaves, chopped
1/2 tsp ground cumin
1/2 tsp ground coriander
2 eggs
1 cup breadcrumbs
1 pinch salt
Method
Pre-heat the oven to 200oC. Line a baking tray with baking paper.
Mix all ingredients together in a bowl until combined. Shape into golf ball sized balls and place on the baking tray. Bake for 20-25 minutes or until browned and cooked through.
LiveLighter ®© State of Western Australia 2023, reproduced with permission.