Zucchini and Cheese Arancini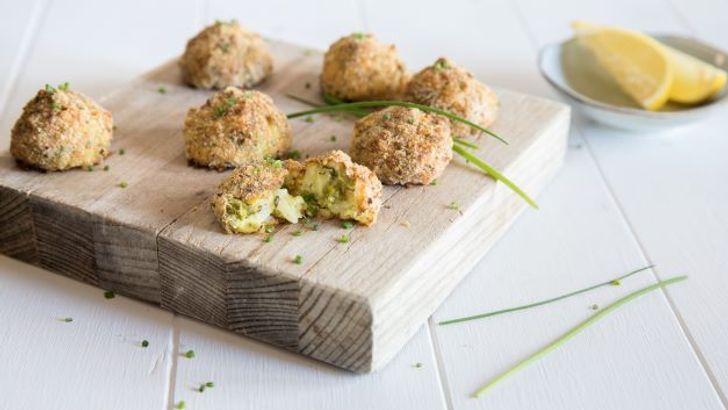 Prep: 5
Cook: 45 mins
Serves: 4
Ingredients
2 tsp olive oil
1/2 cup Arborio rice
2 small zucchini
1/2 cup frozen peas, defrosted
1 tsp reduced-salt vegetable stock powder
1 cup water
2 tbs chives, finely chopped
2/3 cup reduced-fat cheddar cheese
1/3 cup reduced-fat cream cheese
1 cup breadcrumbs
Method
Heat oil in saucepan over a low heat. Add the rice and zucchini and stir for a few minutes. Add the stock powder and water and simmer for 15-20 minutes or until rice is cooked through and the water has been absorbed, adding more water if required to finish cooking the rice. Stir through the peas, chives and cheeses and allow to cool.
Preheat the oven to 190oC and line a tray with baking paper. Roll the cooled mix into 12 balls and coat with breadcrumbs.
Place on the baking tray and bake for 20-25 minutes or until golden.
Tip
Store leftovers in an airtight container in the fridge for 3-4 days.
Recipe and image supplied by Cancer Council NSW Healthy Lunch Box website.