Frozen Fruit Puree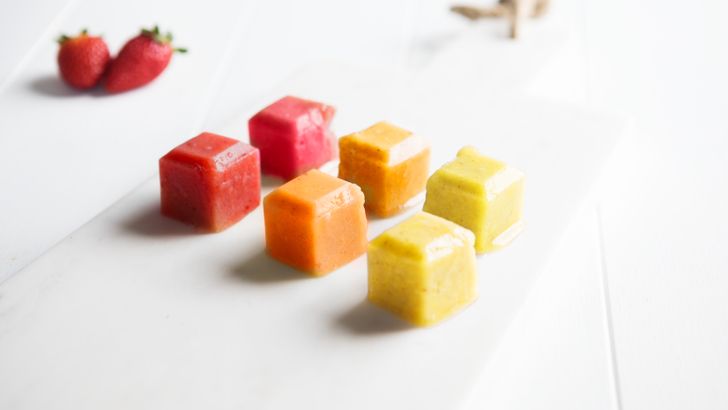 Method
Method
Remove the skin and any large seeds from the fruit. Chop roughly and then blend in a food processor until smooth.
Almost any fruit can be used; berries, stone fruit, mangoes and pineapple work beautifully.
For use at home
Freeze in ice cube trays. Use them in smoothies, shakes or cool drinks for added fruit flavour.
For the lunchbox
Freeze in small individual containers that can pack in a lunchbox and stir once thawed.
Recipe and image supplied by Cancer Council NSW Healthy Lunch Box website.