Cauliflower Nuggets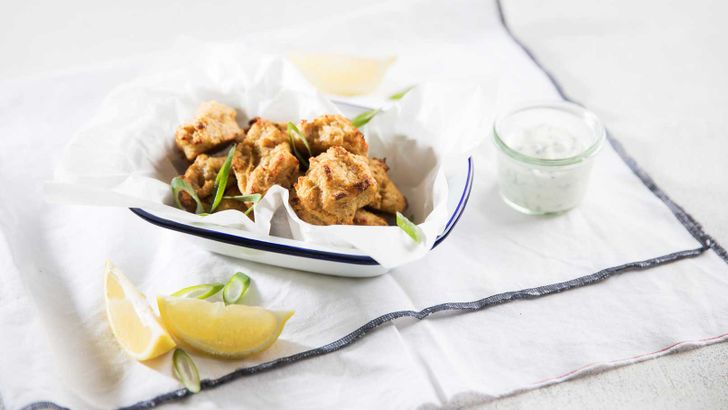 Prep: 10
Cook: 20 mins
Serves: 12
Ingredients
1/2 head cauliflower
1 egg
1 1/4 cups breadcrumbs
1 tsp dried thyme
1/2 tsp celery salt
1 cup reduced-fat cheese
olive or canola oil spray
Method
Preheat oven to 180°C. Line a baking tray with paper.
Steam the cauliflower for 5 minutes until tender. Drain thoroughly and blot with paper towel.
Add all ingredients to a food processor. Process for 10 seconds or until the mixture combines.
Form heaped teaspoon-sized amounts into nuggets. Place on the baking tray. Spray with olive oil. Bake for 10 minutes. Turn and spray with olive oil and bake for a further 10 minutes or until golden brown.
Recipe and image supplied by Cancer Council NSW Healthy Lunch Box website.