Carrot and Ricotta Dip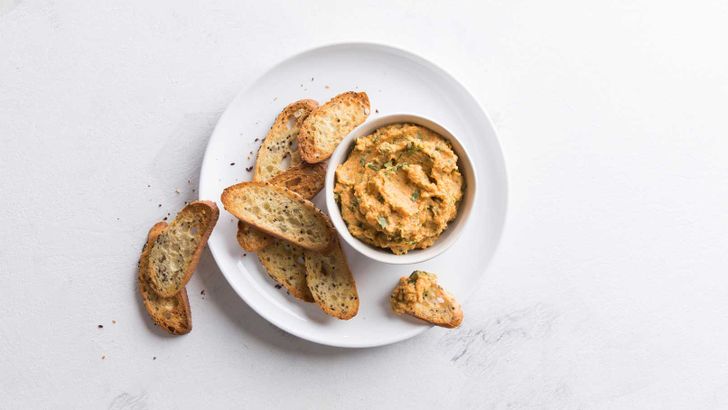 Prep: 10
Cook: 10 mins
Serves: 8
Ingredients
3 large carrot, peeled and chopped
1 tsp ground cumin
1/2 tsp smoked paprika
1 tbs lemon juice
1/2 cup reduced-fat ricotta cheese
2 tbs fresh coriander, chopped
1 pinch salt
Method
Bring a saucepan of water to the boil over high heat. Cook the carrot for 7 to 10 minutes or until soft. Drain and cool.
Place carrots, cumin, paprika, lemon juice, pinch of salt and ricotta in a food processor. Process until smooth. Transfer to a bowl and stir through the coriander.
Recipe and image supplied by Cancer Council NSW Healthy Lunch Box website.