Beef Kofta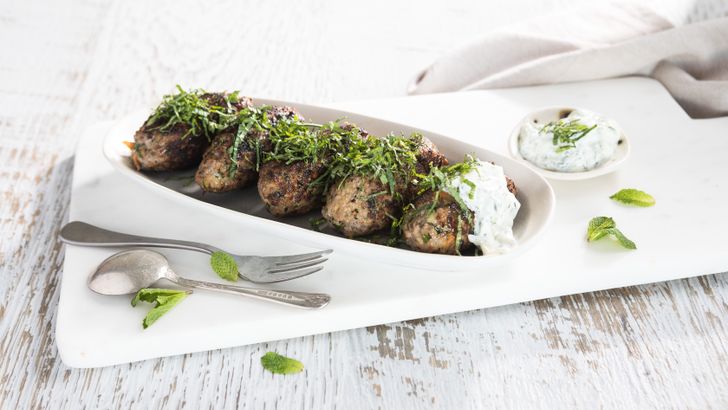 Prep: 15
Cook: 10 mins
Serves: 12
Ingredients
500 g lean beef mince
1 small brown onion, grated
1 carrot, grated
1 zucchini, grated and squeezed of extra moisture
1/4 cup parsley, chopped
1 tsp garlic, chopped
1 1/2 tsp ground cumin
1 egg
Method
Combine all ingredients in a bowl, mixing together with your hands. Divide the mixture into 12 portions and shape each into a log.
Heat the oil in a large frying pan over medium heat. Add the koftas and cook, turning occasionally, for 10 minutes or until golden brown and cooked through.
Variations
Replace beef mince with chicken or lamb mince for an alternative.
Recipe and image supplied by Cancer Council NSW Healthy Lunch Box website.