Babaganoush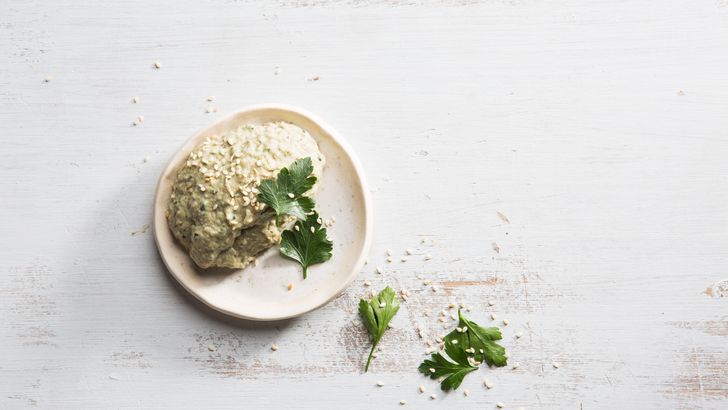 Prep: 10
Cook: 75 mins
Serves: 4
Ingredients
2 medium eggplant
3 sprays olive or canola oil spray
2 tbs lemon juice
3 tbs hulled tahini paste
2 cloves garlic, crushed
2 tbs reduced-fat plain yoghurt
1/4 tsp ground cumin
1 pinch salt
3 tbs parsley, chopped
Method
Pre-heat the oven to 200oC. Line a baking tray with baking paper. Place a wire baking tray on top.
Pierce holes in the eggplants with a fork and spray with olive oil. Place on the rack and bake for 65-75 minutes, turning half way through. Remove from the oven and place in a bowl covered with foil for 25 minutes.
Peel the eggplants and place flesh in a food processor along with the lemon juice, tahini, garlic, yoghurt, cumin and salt and process until smooth. Stir through the parsley.
Recipe and image supplied by Cancer Council NSW Healthy Lunch Box website.