Stewed Apples and Sultanas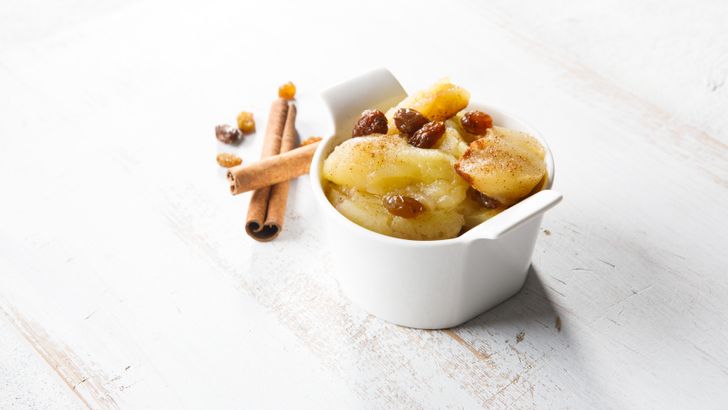 Prep: 5
Cook: 10 mins
Serves: 4
Ingredients
4 apples, cored and chopped
50 g sultanas
1 tsp ground cinnamon
4 tbs water
Method
In a saucepan over medium heat, combine the apple, sultanas and cinnamon and 2 tbsp of the water. Cook until the apples are soft. Add more water if needed.
Variations
• Try using pears or stone fruit instead of apples
Recipe and image supplied by Cancer Council NSW Healthy Lunch Box website.