Fruit Salad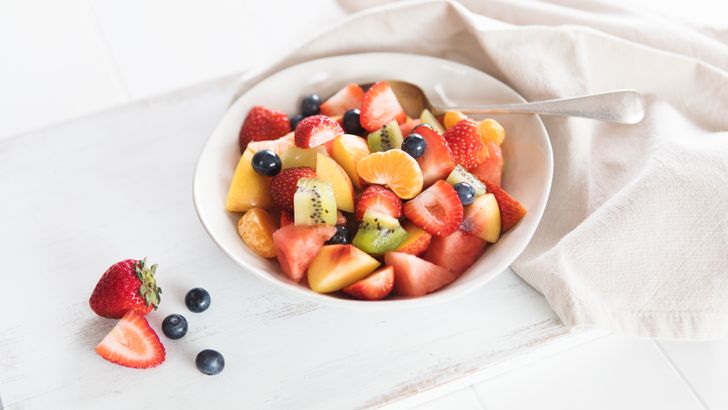 Ingredients
1 portion watermelon, chopped
6 strawberries, chopped
1 mandarin, peeled
1 kiwifruit, peeled and chopped
1 tsp lemon or orange juice
Method
Combine all the fruit. Toss in lemon or orange juice. Divide into 4 containers.
Tip
Use fruit in season to make your fruit salad
Variations
Try adding thinly sliced firm pear, sliced banana, mango, papaya and blueberries.
Fruit not good quality? Then try using tinned fruit salad in natural juice as a base and add extra fresh fruit
Recipe and image supplied by Cancer Council NSW Healthy Lunch Box website.